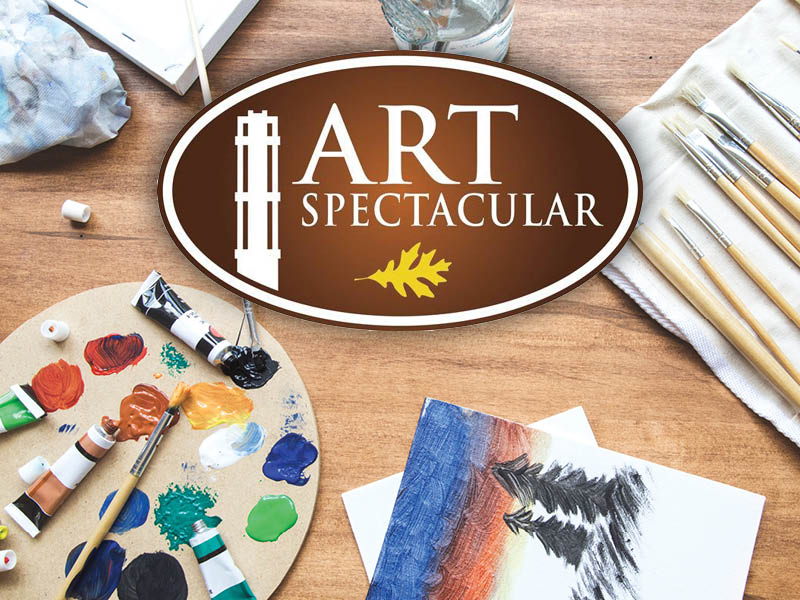 Art Spectacular
September 9 @ 10:00 am

-

September 10 @ 4:00 pm
Art Spectacular at the Carillon
A juried Fine Art & Fine Craft Fair Ranked in "The Best 200 Fine Art Shows in America for 10 Years" by Sunshine Artist Magazine.
Art Spectacular is the only art fair in Springfield and Central Illinois with this distinction.
MISSION: It is our mission to foster the appreciation and enjoyment of the visual and performing arts and cast bells. At Art Spectacular this will be done by combining beautiful original artwork by juried artists, in a beautiful park setting, with beautiful music by local musicians and one of the world's finest carillons – for the sight and sound enjoyment of art lovers in the Central Illinois area.
DATES:
September 9, 2023 – 10 a.m. – 5 p.m.
September 10, 2023 – 10 a.m. – 4 p.m.
(Held annually on the 2nd full weekend of September)
ADMISSION?  Free.
PARKING?   Free Parking in the Park and the surrounding side streets.
PETS?  Sorry, No.  For the safety of pets, people, and artwork, only licensed Service Animals are allowed.
What is Art Spectacular? It is a multi-experience festival of art and music. Founded in 2006 by Rees Carillon Society Board Member, Barb Walker, Art Spectacular is a professionally juried fine art and craft show featuring collector and museum-quality works of art and crafts. Over two days, Art Spectacular attracts approximately 5,000 attendees. Works of art and crafts range from $50 to $7,500.
 

2022 Artist Award Winners:
 Best of Show: Pat Kroth – Fiber 
1st Place Fine Art – Daniel T. Driggs – Painting 
1st Place Fine Craft – Al Sievers – Stained Glass 
2nd Place Fine Art – William Richards – Photography 
2nd Place Fine Craft – Shandor Madjar – Jewelry 
Best New Artist – Leigh Roberts – Jewelry 
Favorite Artist – Tony Rubba – Watercolor 
With our Thanks to These
Generous 2023 Sponsors:
EVENT SPONSORS
*REES CARILLON SOCIETY*
*SPRINGFIELD PARK DISTRICT*
*THE CARILLON BELLES*
*WASHINGTON PARK BOTANICAL GARDENS*
MEDIA SPONSOR

GOLD
LAURIE & DAVID FARREL
SILVER
M.G. NELSON FAMILY FOUNDATION
PRAIRIE LAND TITLE COMPANY
DON & BARB WALKER
CARILLONNEUR'S CLUB
BUNN
CEFCU
CONCORDIA VILLAGE
MARY ANNE ELSON
REES CARILLON – ANONYMOUS
SCHEELS
TROXELL
PRESIDENT'S CLUB
BJ GRAND SALON & SPA
HEARTLAND CREDIT UNION
STAAB FUNERAL HOMES
UNITED COMMUNITY BANK
XOCHIMILCO MEXICAN RESTAURANT
SPONSOR
BY-PASS AUTOBODY
ILLINI PELLA, INC.
LAMBERT CUSTOM POOLS, INC.
P.H. BROUGHTON & SONS
PREMIERE AUDIO VISUAL, INC.
GREGORY P. SGRO
WARREN-BOYNTON STATE BANK
FRIEND
JOE & LYNN MCMENAMIN
MARYFLOR MEXICAN RESTAURANT
RYAN ELECTRICAL SOLUTIONS
FAMILY SPONSORS
LINDA DISTLEHORST
KELLY & KAREN GRANT
LINDA WILLIAMS HAMMER
TOM & JUNE HARMON
ANN & GREG HURST
THE NOLL FAMILY
KATHY JENNER SEES
LESLIE SGRO
DR. & MRS. JOHN & LYNDA SNODSMITH
DON & WANDA TRACY
CARLO & STEPHANIE VAN ULFT
DIANA WIDICUS & MIKE DAVIS
DON & BARB WALKER
SHARON K. ZOOK
IN-KIND SPONSORS
CENTRAL ILLINOIS FOOD BANK
DAIRY QUEEN ON WABASH
HARVEST MARKET
HY-VEE
IHOP ON WABASH
MCL RESTAURANT & BAKERY
MEIJER
MEL-O-CREAM DONUTS
PASFIELD GOLF COURSE
PEPSI COLA
RAISING CAIN'S CHICKEN FINGERS
ROMAN CATHOLIC DIOCESE, SPRINGFIELD
RED LOBSTER
STARBUCKS ON MONROE
SUPER WASH® CAR WASH
VONO MEDICAL SUPPLIES
With our Thanks to These Talented 2023 Musicians:
Every Hour on the Hour: Carlo van Ulft – Carillonist, Rees Memorial Carillon
| Time | Saturday: | Sunday: |
| --- | --- | --- |
| 10:15 | David Tell | Trinity Wind Ensemble |
| 11:15 | The Springfield Saxes | |
| 12:15 | Paulette George & Lisa Richardson | Sharon Graf, Mark Mathewson & Erich Schroeder |
| 1:15 | Sangamon Woodwind Consort | The Springfield Saxes |
| 2:15 | UIS Jazz Ensemble | Menard County Singers |
| 3:15 | Frank Trompeter | |
SPONSORS & DONORS
Please contact Barb Walker at 217-787-3532 or dandbwalker58@gmail.com
MUSICIANS
Would you like to showcase your talent and donate an hour or two of your time for the benefit of Springfield's historical musical treasure, the Rees Memorial Carillon?
Please contact Barb Walker dandbwalker58@gmail.com or 217-787-3532
VOLUNTEERS
To be an awesome volunteer, please click on the blue button above for a Volunteer Application Form; or please contact Barb Walker dandbwalker58@gmail.com or 217-787-3532.
50 Volunteers are needed in half-day or full-day shifts (no split shifts, please):
Friday: 8:00 am-5:00 pm -or- 8 am-Noon -or- 11:00 am-5:00 pm
Saturday and Sunday: 8:00 am-5:30 pm -or- 8:00 am-1:00 pm -or- Noon-5:30 pm
Sunday 4 pm – 7 pm: 8:00 am-4:30 pm -or- 8:00 am-1:00 pm -or- Noon-4:30 pm -or- 4:00 pm-7:30 pm
Friday: Event set-up
Saturday and Sunday: staffing for the parking lot, gates, gift basket raffle, kids' art sale, hospitality, refreshments on wheels, etc.
Sunday: 4 pm – 7 pm: Event break-down and pack-up.
We are grateful and appreciate our enthusiastic Volunteers who keep our artists and patrons happy and help make this a successful fundraiser for the Rees Memorial Carillon.
Share This Story, Choose Your Platform!